Bittrex Global Ceases Operations amidst Regulatory Turmoil
Coinspeaker Bittrex Global Ceases Operations amidst Regulatory Turmoil Bittrex stated that the decision to cease operations was not taken lightly, acknowledging the inconvenience this may cause to its customers. Bittrex Global Ceases Operations amidst Regulatory Turmoil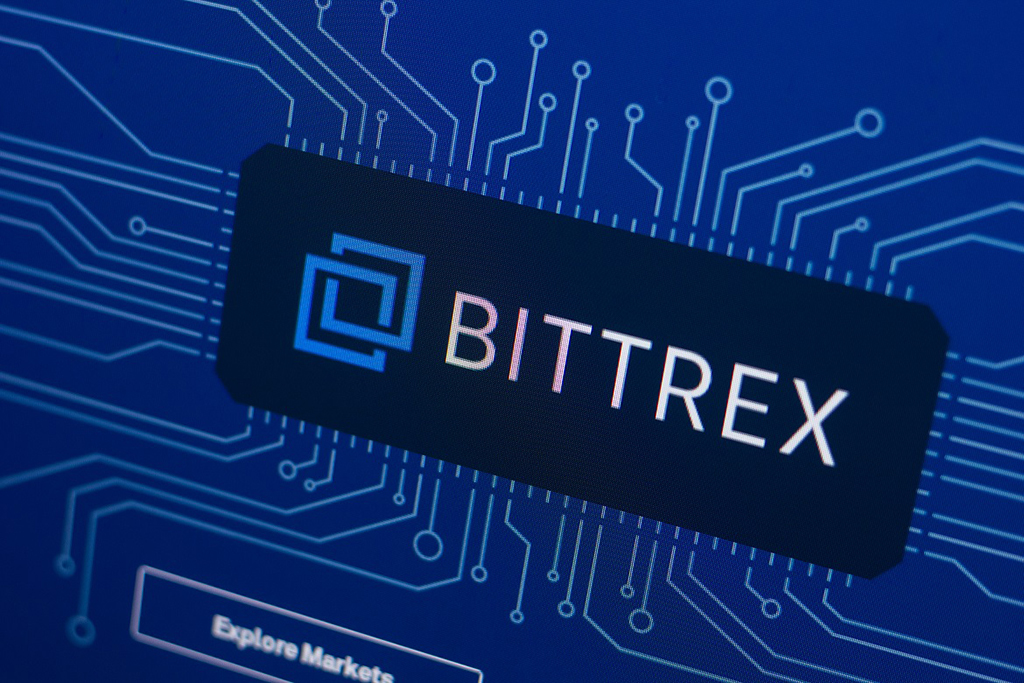 Coinspeaker
Bittrex Global Ceases Operations amidst Regulatory Turmoil
Bittrex Global, one of the largest cryptocurrency exchanges in the United States before 2021, unexpectedly announced that it will cease all operations starting Monday, December 4, 2023.
According to Bittrex Global's official statement on November 20, the exchange will halt all trading activities on the platform and only allow users to withdraw funds from that date onwards. The company strongly urged its customers to log in as soon as possible to initiate the withdrawal of all their assets before December 4.
It is with great regret that we inform you that Bittrex Global has decided to wind down its operations.

Effective Monday 4 December 2023, all trading activity on Bittrex Global will be disabled. After that date, customers will only be able to withdraw assets as part of the…

— Bittrex Global (@BittrexGlobal) November 20, 2023
Bittrex stated that the decision to cease operations was not taken lightly, acknowledging the inconvenience this may cause to its customers. However, they emphasized it was a necessary measure given the current circumstances, assuring that all user funds remain secure on the platform for immediate withdrawal.
"All funds and tokens remain safe and secure on the Bittrex Global platform and are available for withdrawal – in accordance with applicable law and our Terms of Service – at any time," emphasized Bittrex.
Why Is Bittrex Ceasing Operations?
Bittrex's announcement comes approximately 9 months after its US subsidiary communicated its decision to cease operations in the United States from April 30, 2022, due to "regulatory uncertainty" in the country following the US Securities and Exchange Commission's lawsuit.
On April 17, 2023, the SEC accused Bittrex and its former CEO, William Shihara, of generating at least $1.3 billion in investor commission revenue between 2017-2022, illegally operating the platform as a broker, exchange, and clearing agency without registration.
At that time, Gary Gensler, the current SEC chairman, stated that the legal action demonstrates the lack of regulatory compliance in the crypto markets, not a lack of regulatory clarity.
"Today's action, yet again, makes plain that the crypto markets suffer from a lack of regulatory compliance, not a lack of regulatory clarity," highlighted Gary Gensler.
Subsequently, Bittrex filed for bankruptcy in the US and reached a $24 million settlement with the SEC. Although Bittrex Global did not provide specific details on the reasons behind its closure, it is presumed that the main reason could be the withdrawal from the US market, which was the largest for the platform.
Apparently, the encouraging comments made in August by Bittrex Global's CEO, Oliver Lynch, inviting investors "who are increasingly wary of having any connection to the United States" to participate in the platform did not yield the expected results.
In this way, Bittrex joins the multiple cryptocurrency companies that have had to cease operations during the ongoing crypto winter.
next